Contracted Graphic Designer, 2022-2023
I was contracted by Big Bear, a restaurant and food truck in the Adirondacks, to design their logo, packaging materials, and food truck. My responsibilities included conceptualizing and designing the visual identity of the brand, developing packaging solutions that aligned with the brand identity, and creating a cohesive design for the food truck that complemented the restaurant's aesthetic. I worked closely with the client to ensure that the designs accurately represented their vision and brand values.
As the designer for Big Bear, a restaurant and food truck in the Adirondacks, my main goal was to bring the client's unique brand identity vision to life. This involved designing a logo and packaging materials that could be used across various deliverables, including t-shirts, business cards, trailers, and boxes. Through close collaboration with the client, I was able to create a cohesive and visually appealing brand that accurately represented their high-quality food and catering services.
Crafting packaging that exuded an air of refined luxury while retaining a welcoming and approachable vibe, all while capturing the essence of the owners, was an extremely important element. I was able to achieve this lofty goal through meticulous attention to detail and a keen eye for design. The end result was packaging that not only looked stunning, but also perfectly reflected the high standards and unique personality of the Big Bear brand.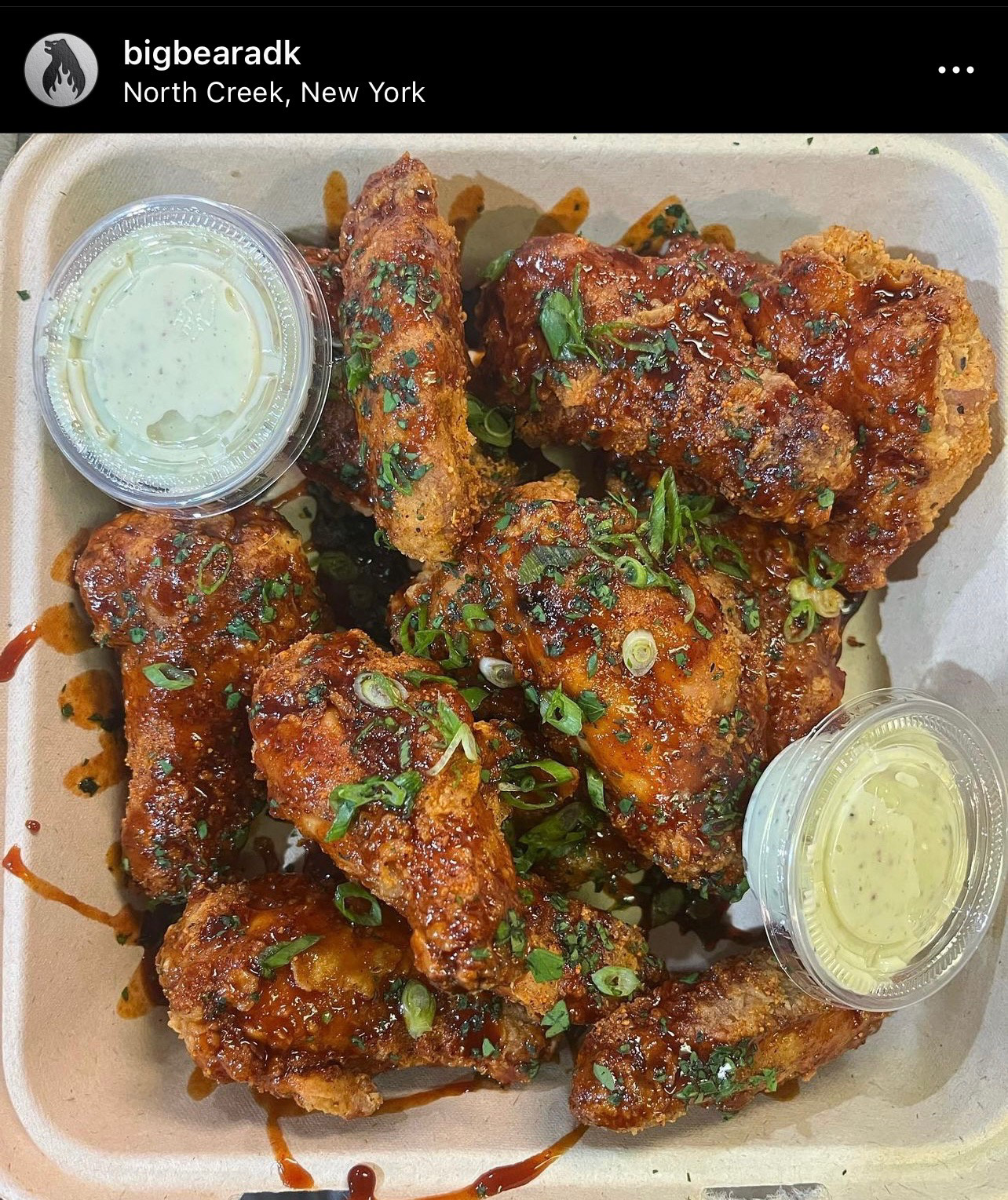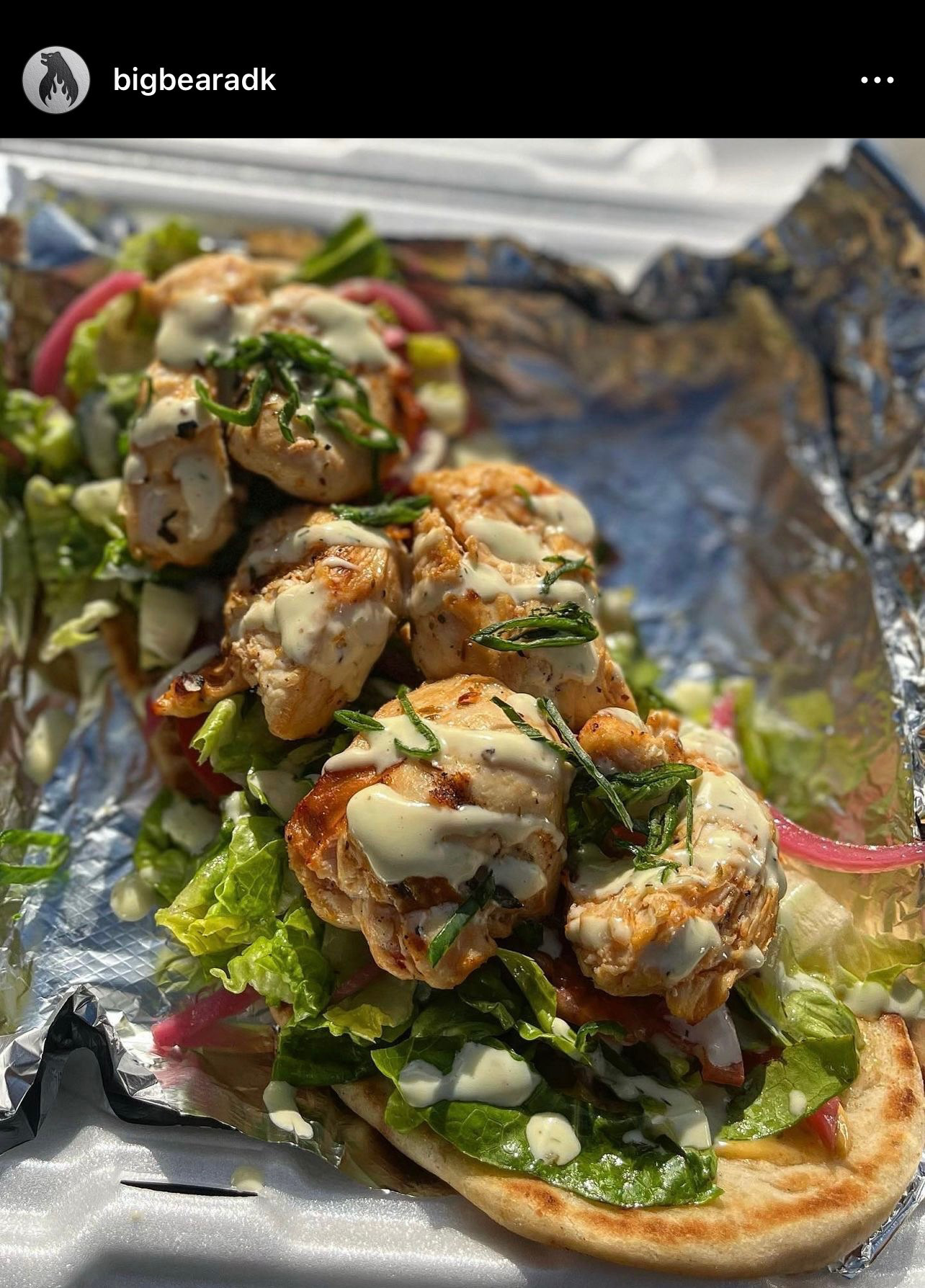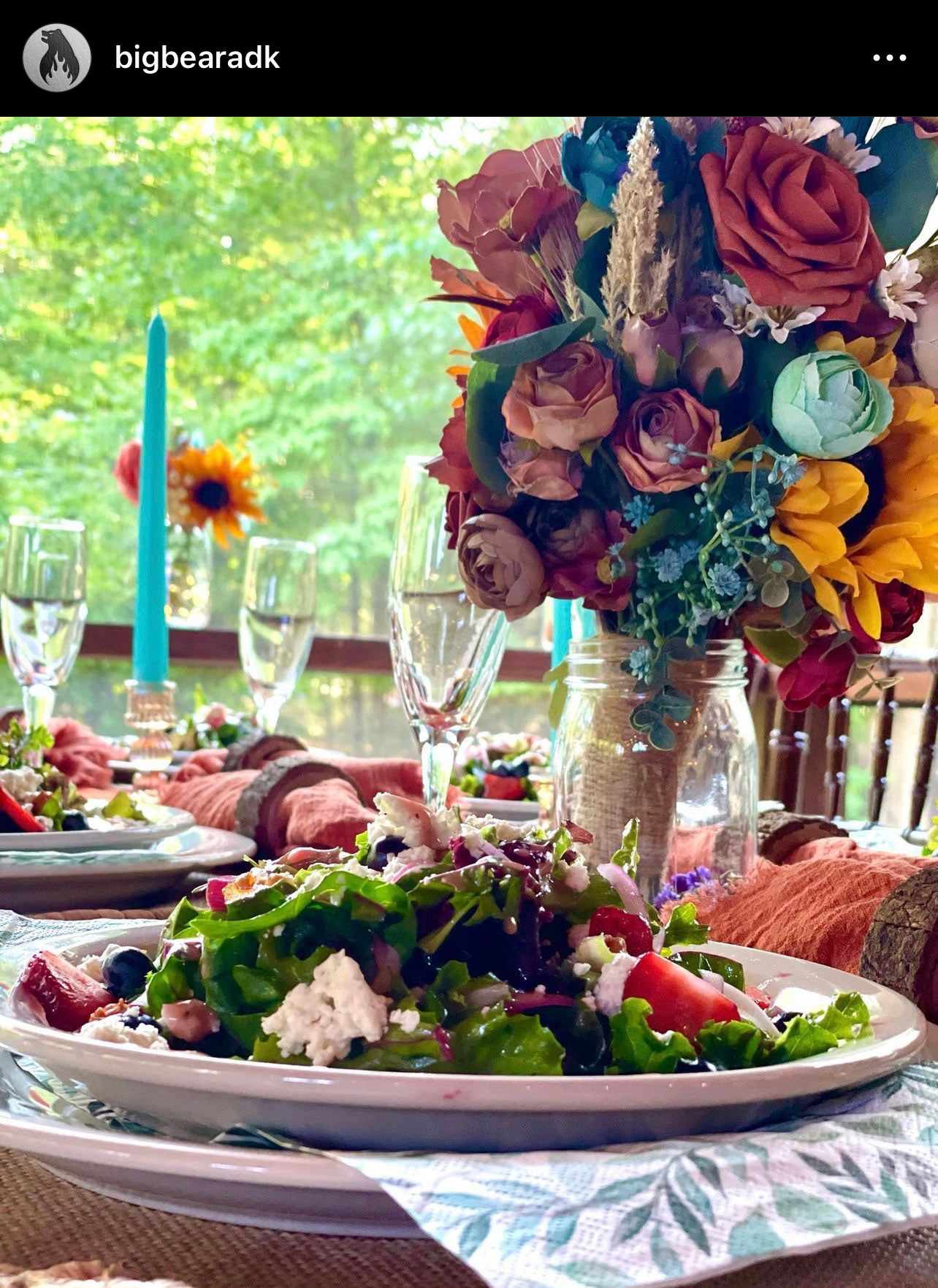 The food that inspired the logo design for Big Bear co.
To create an effective print ad for Big Bear Co. we aimed for a design that was both visually striking and succinct in messaging. Our goal was to capture the audience's attention with a simple and direct approach while incorporating the requested images and design elements. Additionally, we took into account the smaller print platform, ensuring the ad was easy to read and legible. Being one of many ads it was also important to keep the reading to a minimum.